Main Page
From WikiChristian
What is Christianity?

Christianity is about God reaching out his hand in friendship to mankind. Christians believe that the whole world and everything in it was created by God. God is a personal being, a living God who is three, yet one: Father, Son and Spirit, just as we human beings have body, mind and soul! (see the Trinity).

The Bible says God created people in his image, to love him. Yet every person has rebelled against God and sinned. Yet instead of turning his back on us, God became a man, Jesus, who most scholars believe was born about the year 4 BC and lived among us. He taught a message of love throughout Palestine but public opinion turned against him and he was executed as a young man.

He died because of us - the death that we should have died. He was crucified on a cross, but he rose from the dead, and now calls us to trust him, to love him and to repent of our rebellion. If we do this, then we our relationship with God becomes restored and we will live forever with God.

Many non-Christians may think that being a Christian is about belonging to a particular church or following a certain set of rule. Most Christians however would agree that at its root, being a Christian means to be in a living relationship with Jesus.

Current Projects
Devotion Of The Day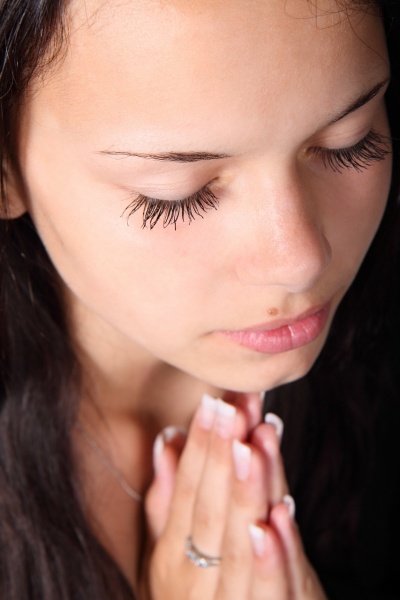 March, 26 - Daily Devotions
March Scripture Portion for Bible Commentary Deuteronomy 25 - 1 Samuel 29 including the books of Book of Joshua, Judges and Ruth
MARCH 26 In chapters 18--21 we see the transition between David's service in Saul's court and his exile as a fugitive. David's greatest test of faith was not when he faced Goliath, but when he had to serve daily in Saul's court. These chapters explain how he was moved from being Saul's favorite to Saul's foe. The main issue is David's faith and we can see how this man of God all but lost his confidence in God because of the trials that came to his life.
The love between David and Jonathan was beautifully silhouetted against the dark background of Saul's demonic jealousy and his base treachery toward David with regard to his daughters, Merah and Michal. However, Michal did become David's wife, in spite of the trap set for David in arranging the marriage. It is unfortunate that David married Michal, for the union was never a happy one. David lost her to another man while he was in exile, but gained her back when he started to reign at Hebron. However, he attitude toward David led to a complete separation later on.
Saul's plan to murder David is no longer a secret, for now the servants are commanded to slay him. Saul even tried to get Jonathan to kill him. Then the deranged king, in spite of his oath to Jonathan, was overwhelmed by his mania and tried to pin David to the wall with his javelin. Michal saved David's life and he fled to Samuel. This was perhaps the wisest move David made, for Samuel would be able to pray for him and counsel him. Note that Samuel defeated Saul, not with lies or weapons but with the Spirit of God! By using spiritual weapons Samuel delayed Saul and gave David opportunity to get away.
---
Note to users: The wiki is currently operating in safe mode. Editing is limited to users with certain privileges in order to deal with spam. You can create a new user account, and confirm your email ID in order to obtain ability to edit pages. Learn how to be an editor or sysop at WikiChristian.

---