Main Page
Jump to navigation
Jump to search
What is Christianity?

Christianity is about God reaching out his hand in friendship to mankind. Christians believe that the whole world and everything in it was created by God. God is a personal being, a living God who is three, yet one: Father, Son and Spirit, just as we human beings have body, mind and soul! (see the Trinity).

The Bible says God created people in his image, to love him. Yet every person has rebelled against God and sinned. Yet instead of turning his back on us, God became a man, Jesus, who most scholars believe was born about the year 4 BC and lived among us. He taught a message of love throughout Palestine but public opinion turned against him and he was executed as a young man.

He died because of us - the death that we should have died. He was crucified on a cross, but he rose from the dead, and now calls us to trust him, to love him and to repent of our rebellion. If we do this, then we our relationship with God becomes restored and we will live forever with God.

Many non-Christians may think that being a Christian is about belonging to a particular church or following a certain set of rule. Most Christians however would agree that at its root, being a Christian means to be in a living relationship with Jesus.

Current Projects
Devotion Of The Day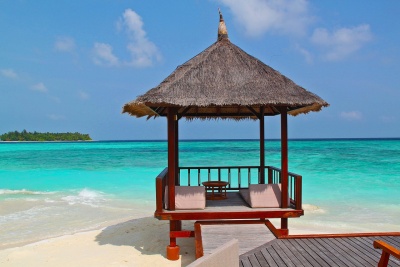 May, 29 - Daily Devotions
May Scripture Portion for Bible Commentary : 1 Chronicles 7 - Job 11 including the books of Ezra, Nehemiah, and Esther
In chapter 3 we see Job's perplexity. We must not misunderstand this chapter. Job did not curse God, as Satan predicted, or as Job's wife suggested.
It is good to know that Satan cannot predict the future. He only knows it as God has written it in His Word. Job did curse his birthday; he felt it would have been better had he died at birth than live and endure such grief. In verses 20-24 Job asked why miserable people such as himself had to live at all!
Chapters 4 and 5 record Eliphaz's first speech. He rebuked Job and insisted that the righteous are not cut off.
I believe a key verse in these chapters is verse 17 of chapter 5. "Behold, happy is the man whom God correcteth: therefore despise not thou the chastening of the Almighty." God is just, and must correct His children. When we are chastised it is for our own good. Hebrews 12:6,7 says, "For whom the Lord loveth he chasteneth, and scourgeth every son whom he receiveth. If ye endure chastening, God dealeth with you as with sons; for what son is he whom the father chasteneth not?" God loves us, and chastens us because He loves us. Parents correct their children when they have been disobedient. Sometimes a rod is necessary. But we do not correct our children because we are brutal or unloving, but because we do love them and want to teach them the way they should go. So it is with God. When His children falter, and fail to repent of their sin, He must chastise them in order to bring them back to Himself. Job says, "Happy is the man whom God correcteth."

Note to users: The wiki is currently operating in safe mode. Editing is limited to users with certain privileges in order to deal with spam. You can create a new user account, and confirm your email ID in order to obtain ability to edit pages. Learn how to be an editor or sysop at WikiChristian.

Sponsors: WikiChristian is supported by W8MD's NYC weight loss, sleep and medical aesthetic centers.